Cocoa Republic
By: Kieran Andrew Khan | November 10th, 2020
---
SPECIAL FEATURE
Cocoa Republic
Christopher Boodoosingh
Cocoa Republic represents the renaissance of our cocoa industry today as much as it does our future potential on the world stage. The chocolate brand's modern packaging can be found on shelves at many local supermarkets as well as at retail stores and restaurant suppliers globally. The path from pod to packaged product was a mindfully deliberate one and has recently earned founder, Christopher Boodoosingh, numerous accolades.
"Growing up, I would hear these stories about how our cocoa was world-famous and I would think, that this was untrue. It didn't seem possible," Christopher recalls. "If this was the case, then our chocolate brands should be leading the global chocolate market, but they weren't – except for Dwayne Dove's Tobago
Cocoa Estate."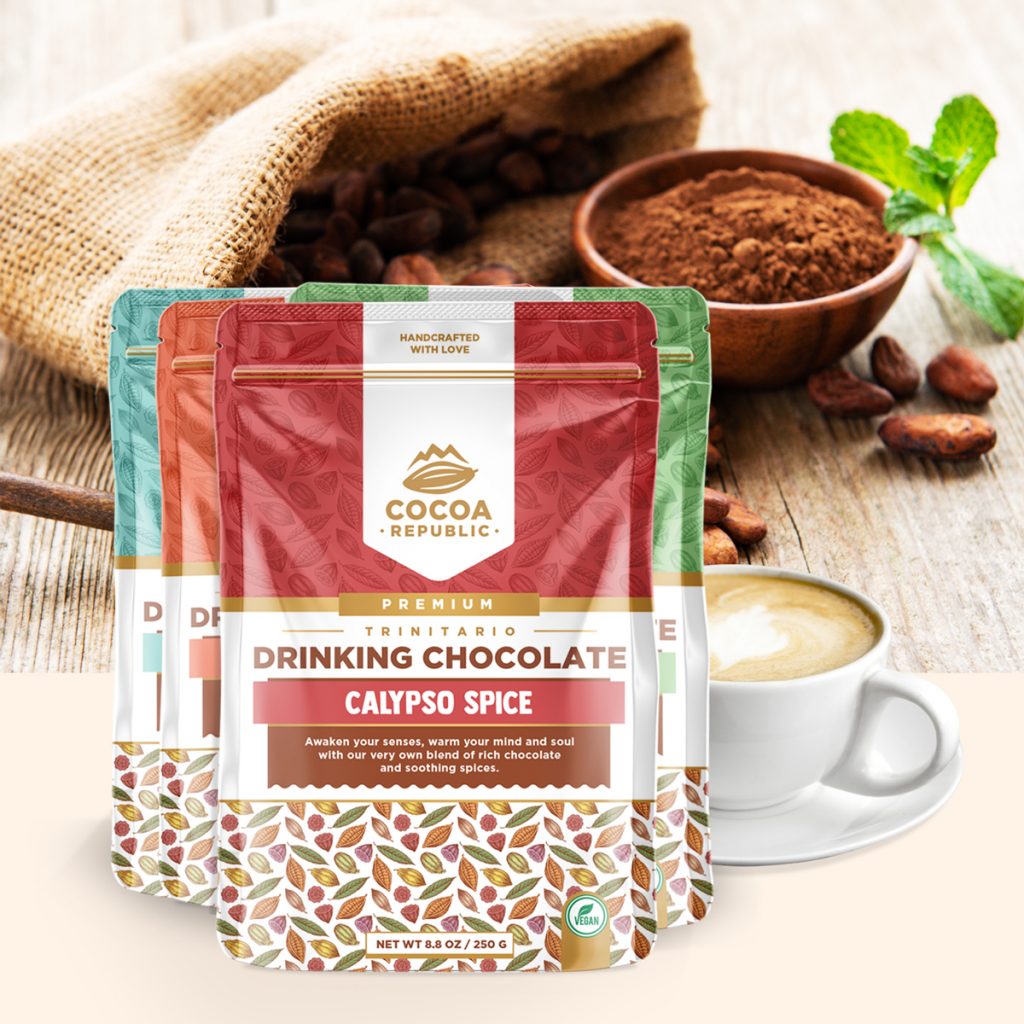 One of Christopher's first business ideas while attending the University of Southern California was to craft his brand of chocolates, but 15 years ago, small-scale chocolatiers weren't a typical business. On returning to Trinidad, he investigated the cost of establishing such a company and found it prohibitive, so he shelved the idea. He delved into events, but his business background left him wanting more.
"This desire to create a sustainable form of income that had scale became something that I couldn't escape. I wanted to do something that I could be the best in the world at, and I was always hypnotised with brands like Appleton, Sandals and Angostura, which have these amazing Caribbean identities with global appeal. I knew my T&T heritage and identity would give me an unfair competitive advantage against the world in the cocoa business, so I began exploring it once more," he points out.
Realising that there were hundreds of new artisanal chocolate-makers emerging on the West Coast of the US, Christopher embarked on the "Jeep Cherokee diaries" travelling from Seattle to San Francisco, stopping at little chocolatiers, cafés and coffee shops to learn more about his true passion. "The best part of that experience was connecting with their community and realising how enthralled they were learning where we were from – home of the infamous trinitario bean," he added. On one of those stops, we found a chocolate bar made entirely with trinitario that cost a cool US$100!" He also landed on the name Cocoa Republic in the US while getting lost on his way seeking out equipment suppliers; a fortunate accident. His team also secured Regalis Foods, one of the US' most respected luxury food purveyors as its American distributor.
In the future, the brand plans to introduce entirely new lines, from drinking chocolate powder with Caribbean spices and a vegan ice cream line (based on cocoa butter) among others. His advice for persons wanting to pursue their passion?
"Learn to think in both a disruptive and collaborative way – that's the way forward."
Christopher was awarded the
2019 EY Entrepreneur of The Year™️ – Start-Up Entrepreneur Award.
www.cocoa-republic.com