Education & Training
October 19th, 2020
---
Writer: Kay Baldeosingh-Arjune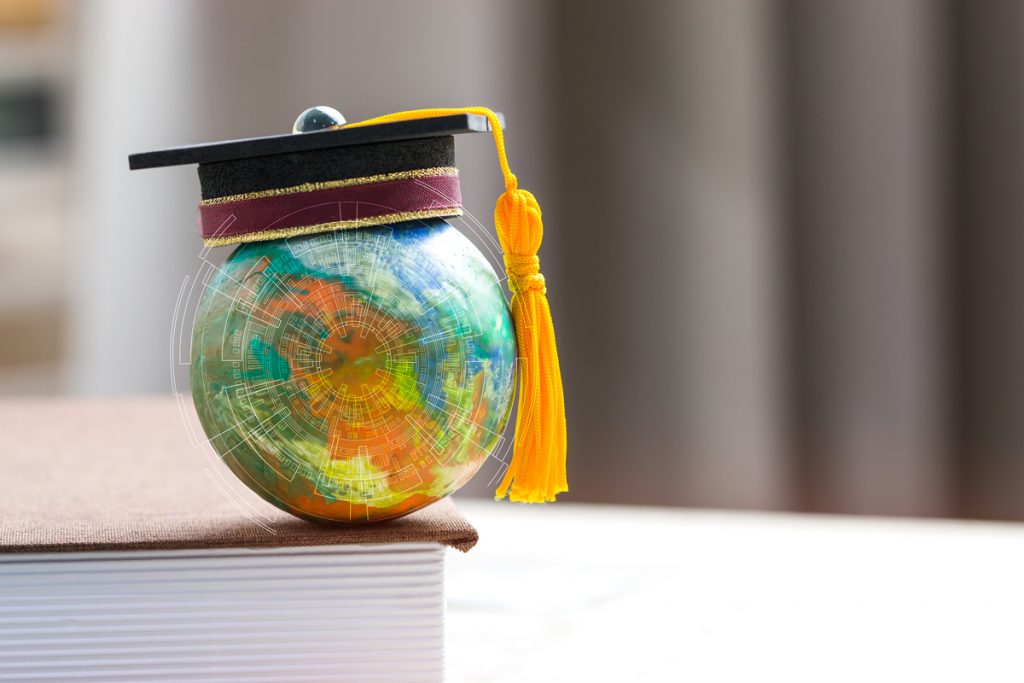 What does the future hold for the Education and Training sector in light of the challenges of COVID-19? Who's Who found out from five of the leading institutions in this sector:-
• MIC Institute of Technology (MIC-IT)
• SITAL College of Tertiary Education Ltd.
• the University of Trinidad & Tobago (UTT)
• The University of the West Indies (The UWI)
• Youth Training and Employment Partnership Programme (YTEPP).
Going forward, these institutions all said they would be doing more online classes, introducing rotation and shift systems where necessary, training staff in how to more effectively deliver an online curriculum, finding the ideal balance between online and face-to-face for each programme, and making provisions for students unable to access online resources. They all saw great potential for the country to increase its export of educational services in the Caribbean, with MIC, UTT and The UWI all having concrete plans to build on their current export offerings.
EDUCATION AND TRAINING POST-COVID-19
---
MIC-IT General Manager, Training Division & CEO (Ag.) Brian James: "Coming out of COVID-19, MIC-IT sees a great opportunity to reach many more trainees via the blended learning approach. In keeping up with the changing and challenging times, MIC-IT has been developing new programmes to assist in diversifying the economy. Some of these new programmes include agriculture, solar photovoltaic, automotive and entrepreneurship."
SITAL Executive Director
Ann-Marina White: "Through consultation with our students, the majority have indicated that they would like to incorporate a more blended learning approach, combining face-to-face and online classes, and in some cases, entirely online classes. Therefore, there is a considerable amount of restructuring at our end, in terms of developing a robust online learning environment and retraining lecturers… If we play our cards right, this will mean getting the best of both worlds with the convenience of remote learning and the social support of face-to-face, while maintaining flexible options for students based on their needs and concerns." She added, "This will allow our staff more flexibility and make future employment opportunities available to those who can only work remotely." She also noted: "The increase in remote learning options is also allowing us to increase accessibility for students who live in more remote regions of the country, as well as individuals with disabilities who have mobility issues or other challenges that make the traditional classroom setting difficult."
One of SITAL's key achievements has been its 2019 Corporate Outreach Programme aimed at organisations looking for ways to improve staff morale, productivity and profit and demonstrated the value of employee-employer collaborations to business success. The programme was very successful and well subscribed, resulting in over 25 Corporate Partnership Agreements being signed with companies.
UTT Principal (Ag) Professor Prakash Persad: "The country is changing…Very few people want to spend the best years of their life attending classes full time….part-time programmes will become more popular…Before, we used to laugh at online degrees. Now, all the top universities are offering online programmes… People can organise their lives better." UTT has surveyed students to find out their opinions on and experiences with online learning. He added, "Pandemics could happen again and again. We need to look at education fundamentally differently. We can use the same infrastructure more effectively… school buildings, university buildings are very expensive…and children are very computer literate… they like to read on their phones/devices. We need to build on that."

UWI, St Augustine Principal Professor Brian Copeland: "COVID-19 provides the opportunity for the nations of the region to rethink and re-engineer our National Education systems. This is long overdue, given that the systems we have are variations of systems that were designed for another purpose. COVID-19 has pointed to the need for us to build greater resilience among our peoples. This is a long discussion but, needless to say, it is of the utmost importance that we use this opportunity to finally get it right."
YTEPP Corporate Communications Manager Montgomery Guy: "Post-COVID-19 is going to see the harmonisation and streamlining of Education and Training in Trinidad and Tobago. This will be an imperative as controlling costs and redundancies in the system becomes high priority…A greater deal of skills gap analyses would have to be undertaken to match the necessary skills required in the new economy."

YTEPP has had a graduation of 1,678 participants from its Youth Training and Retraining Departments and partnering with key stakeholders such as bpTT, the National Gas Company, Nestle and Metal X Engineering to impact youth in the nation.
"COVID-19 provides the opportunity for the nations of the region to rethink and re-engineer our National Education systems"
TVET CHALLENGE
---
Technical and Vocational Education and Training (TVET) has faced a particular challenge during the pandemic. A May 2020 ILO-UNESCO-WBG Joint Survey on Technical and Vocational Education and Training (TVET) and Skills Development, responses from organisations across 126 countries said:
More collaborative initiatives were required to develop training materials and facilitate distance learning among institutions, IT professionals, private sector, social partners, internet providers and governments.
Statistics were needed on the use of online training by teachers and students to provide greater insights into the challenges faced and solutions found.
Low internet access and lack of equipment among poor students were key impediments for remote learning.
The serious lack of connectivity and digital skills among teachers as well as learners needed to be addressed to ensure effective preparedness of training systems.