Human Resources and Management Consultancies
January 5th, 2022
---
Engagement, Leadership and Culture in Challenging Times
For transformation to take place, it starts with people, but specifically with deliberate action from leaders.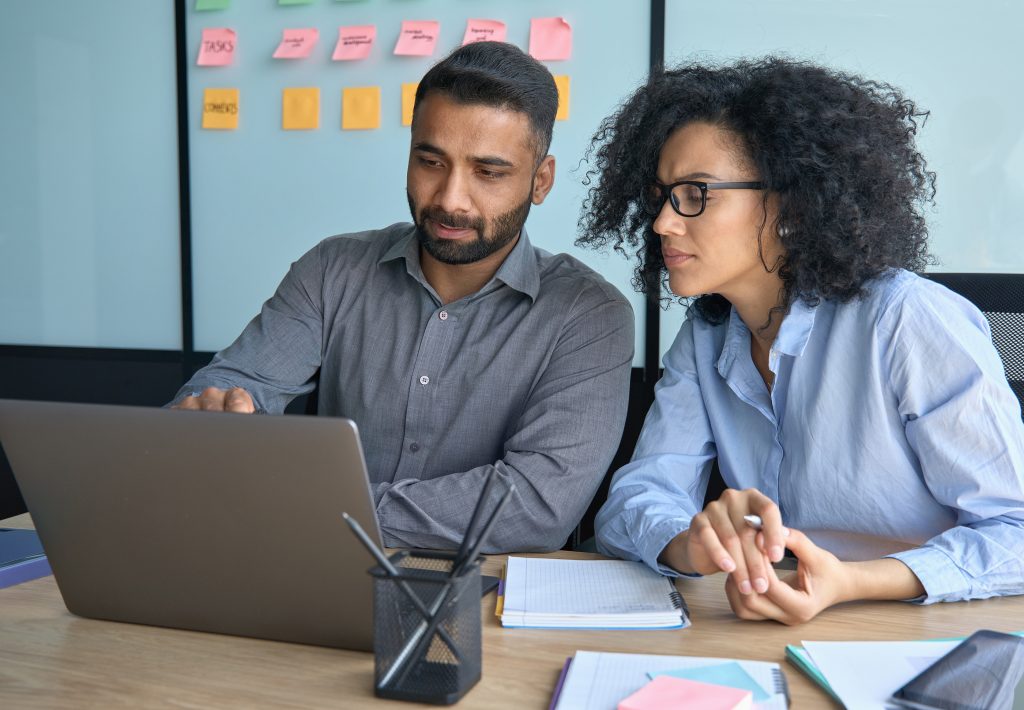 INTERVIEW – ACTIONEDGE TRINIDAD AND TOBAGO
The United Nations Conference on Trade and Development's (UNCTAD's) World Investment Report for 2021, revealed that Trinidad and Tobago experienced the worst Foreign Direct Investment (FDI) in 2020 with negative FDI in the range of US$439M (approximately TT$3B). This leaves Trinidad and Tobago in a lurch where non-energy sector revenues become more necessary than ever. Recognising this in an address to Caribbean entrepreneurs at a CARICHAM Conference in July 2021, The Honourable Mia Amor Mottley, QC, MP, Prime Minister of Barbados, called for Micro, Small and Medium Enterprises (MSMEs) to do what is needed to become the engines of innovation and future prosperity in the region. "There is a place where profit can meet purpose," Mottley advised.
Pivoting means more than technology
Indira Couch, currently ranked as the number one Engagement, Leadership and Culture Master Coach by Engage and Grow, expounds that the pace of change is faster now more than ever, and organisations need to take a pause, to rethink and refocus. "Organisation agility, which is the ability of an organisation to rapidly adapt to market dynamics and respond to customer needs is going to be a key area of focus," she explained. "This can only be achieved by building a workplace centred on nimble, high-performing teams, fuelled by talent who have the right mindsets, tools, systems and processes, supported by leaders and managers.
For this transformation to take place, it starts with people, but specifically with deliberate action from leaders," she highlighted.
Remote readiness is essential
Technology uptake in Trinidad and Tobago is relatively high but the pandemic has shown the weak spots in areas like cloud-based solutions, virtual private networks, educational device availability, payment gateways and technological readiness as a people. The reality is that most employees are still caught in an in-between of working from home and the office. While some smaller, savvier businesses were able to adapt to remote work better than larger, established institutions, the key takeaway is that we all have to continue to be ready. "We have to understand that hybrid workplaces are here to stay and that this era brings something new that we must adjust to whether as an employee or as a manager, owner or entrepreneur," she added. And readiness implies that we have a plan – derived from strategy, assessment and process. But at the centre of all of this is company culture.
Culture is the cornerstone
"During this time and specifically for the future, to improve agility, some organisations continue to focus on improvements in processes, systems, governance, procedures and products, or what is known as the brain side of the business. However, the research from Deloitte and Gallup 2020 has shown us that it is 'culture that eats processes for breakfast every day'," Couch advised. Couch defines culture as "how you do anything is how you do everything". She elaborated on the role of culture in today's climate, "What we have seen, especially during the last year from the most successful businesses in the world, is that organisations that focus on the heart side: leadership, culture, behaviours, communication and relationships get better results. Culture change is also something that does not happen overnight, it takes at least two years of consistent and deliberate effort on the heart and then on the brain side and then to create a delicate balance of both."
Agility, open communication and new thinking required
Based on the experience of countries impacted by COVID-19 before us, it is likely we can experience another curtailing of free movement or free commerce in the future. Couch advised that adaptation and agility is the key to surviving and ultimately thriving. "Interaction is critical, and we need to keep connected with our teams. Depending on the organisation's size, you can do various things. Get into the habit of keeping in touch with people, whether these are your clients or employees. One of my mentors used a formulaic approach that I appreciated – reach out to five of your network contacts, and with four of them send them a quote or a custom message, three you can invite out to coffee, two you can send a small token or thought and one you can invite out to lunch," she advised. "You have to lead and direct and influence your teams so that they, in turn, can lead and inspire anyone in their circle," she added.
Couch is the CEO of ActionEDGE Trinidad and Tobago and represents global brands in business education and coaching, Engagement, Leadership and Culture programmes and certified Sales training. She believes heavily in personal development alongside any development that happens 'at work' too. "Success is more of something you need to become rather than something you need to 'achieve'. Success in your personal life and your organisation will become something you then attract. It's a mix of who you need to become, paired with what you do each day, that will give you what you love and what you have in life," she concluded.
---
Article by: Kieran Andrew Khan