Laventille graduates…going beyond the horizon
May 1st, 2019 | Related To: Private: MIC Institute of Technology
---
Press Release
Laventille graduates…going beyond the horizon
29/04/19
On April 18, 2019, MIC Institute of Technology (MIC-IT) graduated twelve (12) young men and women from the Success Central Community Skills Training Programme at the Laventille Technology Centre. This customized training programme had emanated from a collaboration between MIC-IT and the Success Central Community Council (SCCC) initiated by The Honourable Fitzgerald Hinds, Minister in the Ministry of Attorney General and Legal Affairs and MP for Laventille West.
After nine months of training, the participants graduated with skills in Electrical Installation, Plumbing, Carpentry and Masonry. The programme, which started August 14, 2018 and concluded April 11, 2019, was specifically created and marketed to the Laventille Community based on their social needs.  Speaking at the graduation, Terry Young, President, SCCC made a call to Minister Hinds to continue to uplift the community with his visionary foresight for the Laventille community.
Minister Hinds reinforced that, "Teaching, parenting and leading is no longer a passive exercise, but is an active exercise". He thanked MIC-IT and the Ministry of Education and congratulated the participants for taking advantage of the training opportunity and for creating a better future in just nine months. He also said that "Laventille is not blessed with natural resources, seafront for tourism or even large parcels of agricultural land but if one or two youngsters from Laventille can have these (technical vocational) skills and they can provide efficient, reliable services then more people will come to Laventille".
Randy Monilal, CEO (Ag), MIC-IT, also thanked the parents and guardians for encouraging and helping their wards steer the course. He also thanked the Instructors who worked with the trainees for the 575-hour programme.  Special mention was made to Instructor Dawood Ali, who passed away two weeks before his trainees graduated.  Special tokens were also given to the trainees who were 'Most Improved', 'Most Outstanding' and 'Most Consistent'.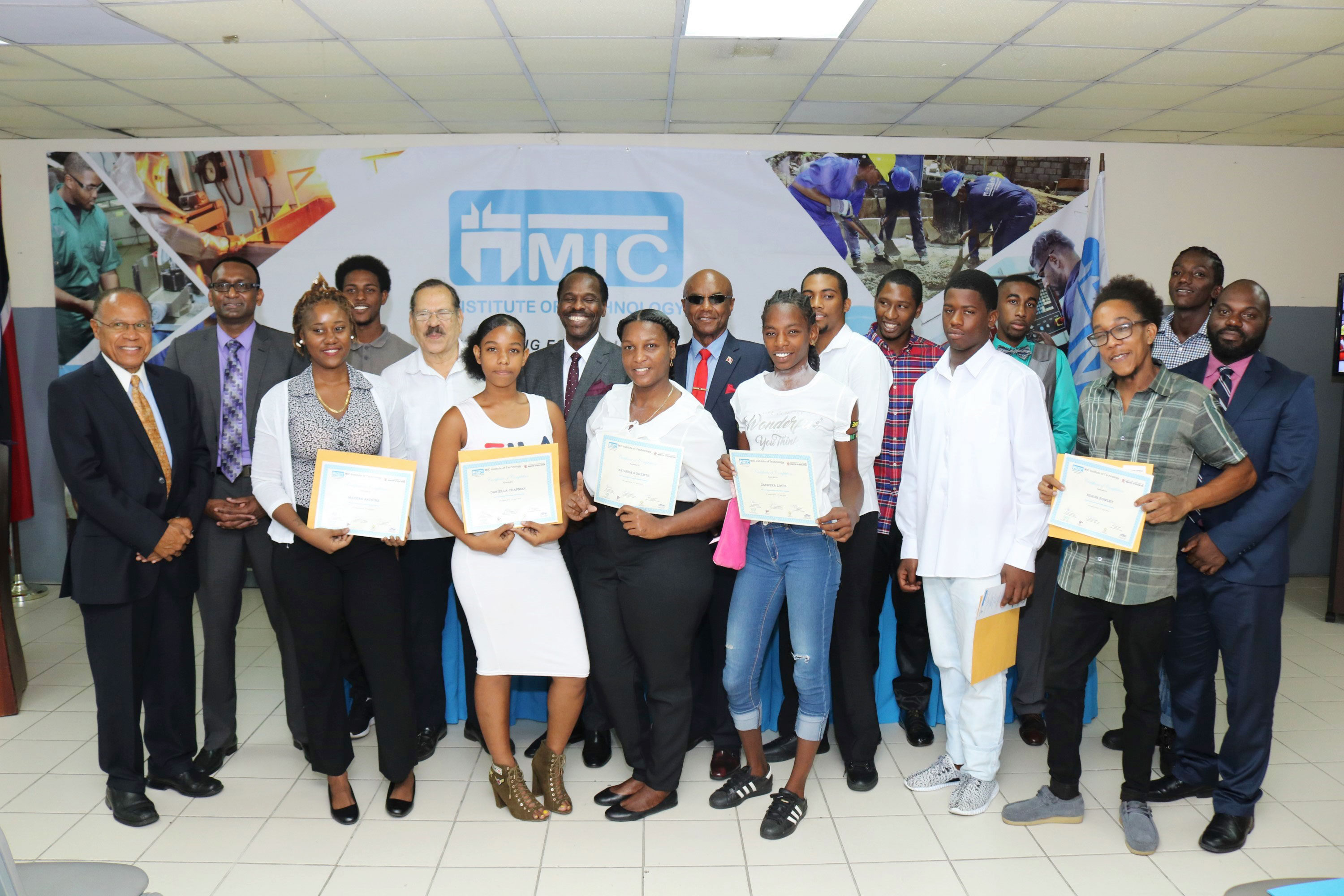 Graduates receive MIC-IT Certification in Electrical/Plumbing and Carpentry/Masonry.