Leveraging the industry's strengths for the energy transition
May 23rd, 2022
---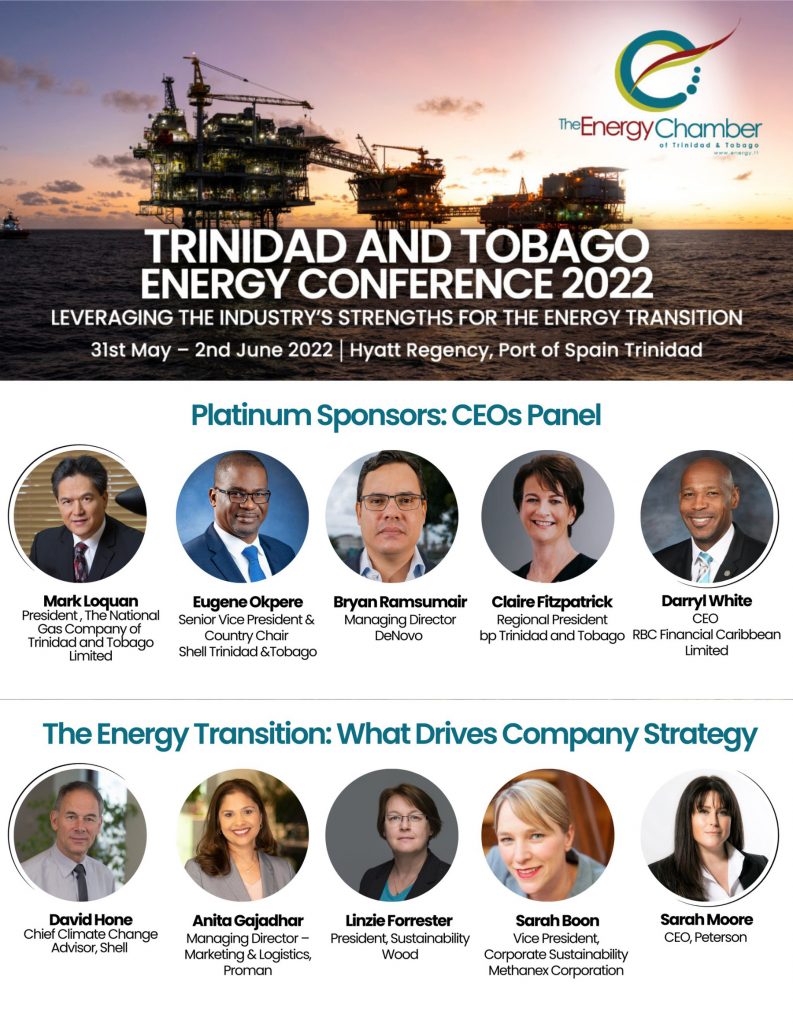 The Energy Chamber will host the Trinidad and Tobago Energy Conference 2022 from May 31st – June 2nd, – 'Leveraging the industry's strengths for the energy transition'. The event will be held as a hybrid with some delegates in-person and others joining virtually.
The CEOs Panel is one of the highlights of the annual T&T Energy Conference. In 2022 the leaders of the Platinum Sponsors will reflect on the developments in the energy industry and will discuss the theme "Leveraging the Industry's Strength for the Energy Transition".
Hear this discussion in person at the T&T Energy Conference which takes place from May 31st to June 2nd 2022 at the Hyatt Regency Hotel in Port of Spain Trinidad.
Panel at the T&T Energy Conference: The Energy Transition – What Drives Company Strategy.
This panel will focus on how net zero ambitions are changing decision-making in capital markets and in companies. They will discuss the route towards net zero and the challenges and opportunities that this presents for both companies and countries.
Learn More: https://energynow.tt/ttenergyconference2022
Agenda: https://energynow.tt/ttenergyconference2022…
Register: https://energynow.tt/ttenergyconference2022#registration2022