Tobago stands united at ITB 2023
April 5th, 2023
---
TTAL collaborates with local tourism businesses for industry recovery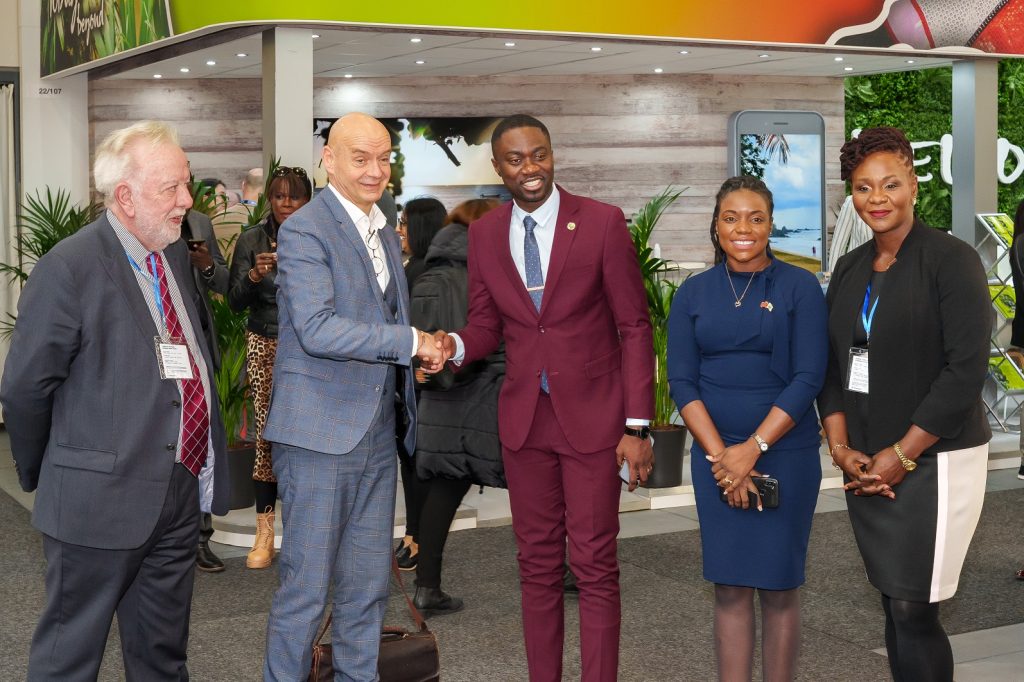 In their continued efforts to work closely together with on-island stakeholders for tourism industry recovery, the Tobago Tourism Agency Limited (TTAL) partnered with the Tobago Hotel and Tourism Association (THTA) to host a virtual press conference on March 24, 2023, to jointly report on destination Tobago's participation in ITB Berlin 2023.
In her opening comments, Ms. Edwards, said: "If Tobago is supposed to grow its tourism business, grow its arrivals, and deepen the economic activity resulting from tourism on the island, Tobago cannot stay home. And so, members of the Agency and stakeholders will have to continue to follow the industry norm and go out to various events and make ourselves known… and ITB was one major event that we could not miss."
According to Ms. Edwards, over the three days of ITB from March 07 to 09, TTAL had thirty-nine (39) meetings with a number of different trade organisations, including airlines, tour operators, media and public relations companies, digital influencers, travel writers, technological companies and event managers, and that "all the discussions that we had over the three days were aimed at either strengthening and deepening existing relationships, but also to explore new opportunities."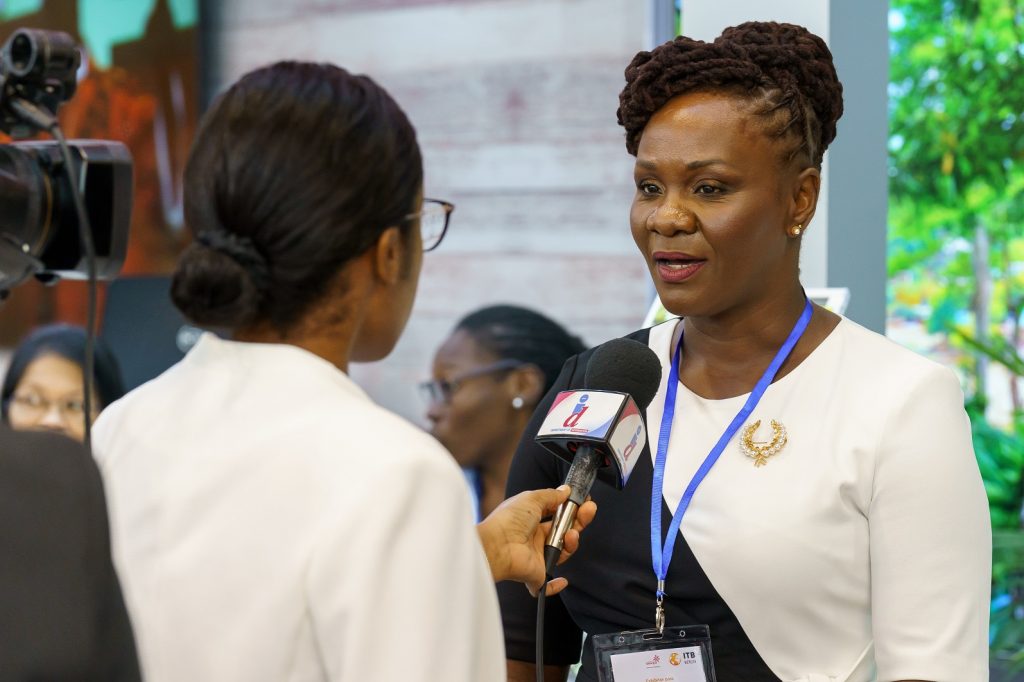 TTAL's Marketing Officer for the Germany/Scandinavian market, Ms. Perl Henry, also shared details on the multiple opportunities at ITB for TTAL to gather insight into current trends from international travel organisations such as Expedia, to increase the relevance and efficacy of Tobago's global marketing strategy. "Expedia provided us with a lot of data – they did an extensive analysis – so we have really good insight into what is happening around the world in terms of travel and tourism," Ms. Henry said.
Speaking on behalf of private sector attendees at ITB, Mr. Alpha Lorde, President of the Tobago Hotel and Tourism Association and General Manager of Mount Irvine Bay Resort, expressed gratitude to TTAL and its overseas representative in Germany, Tourimax, for a well-coordinated and executed work program that "was a true public-private partnership arrangement". Mr. Lorde reported that THTA's members were able to glean critical information about global travel trends, connect with overseas travel trade representatives, and capitalize on opportunities to work with technology partners to help Tobago's tourism businesses better meet consumer demands, and become more competitive on a global scale.
"We were able to meet persons from parts of Germany that were specifically focussed on the Caribbean as a destination, and more so were very interested in Tobago, so it was a great opportunity for us and we continue to foster those relationships today. Having come back home, we're now reaching out and establishing how we would engage on a deeper level with contracts etcetera, so we're quite happy there."
The Tobago Tourism Agency Limited continues to work in close collaboration with travel and tourism stakeholders both on-island and in overseas markets to strengthen industry relationships, increase international visitor arrivals, and re-establish Tobago's global positioning as a premier tourism destination. To view the video of the press conference on TTAL's Facebook page, please use the following link: bit.ly/42I4kbL