Welcome to HADCO Experiences at Asa Wright Nature Centre
May 12th, 2023
---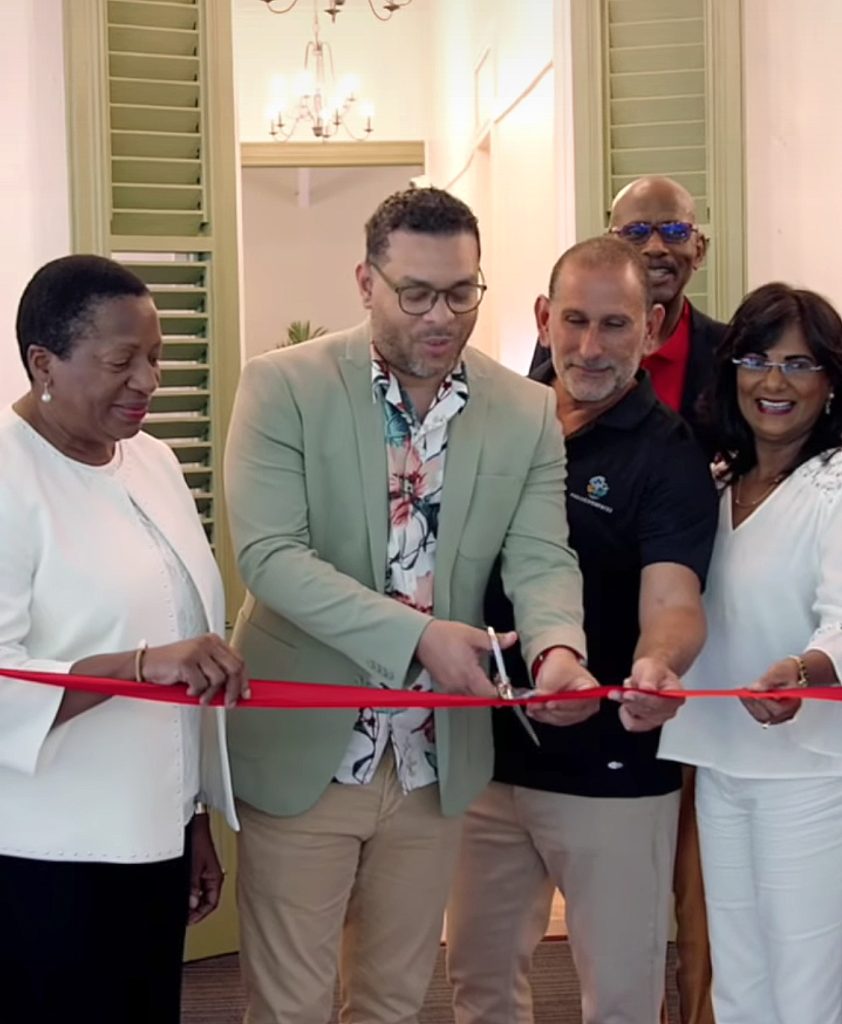 On Thursday April 6, 2023, the Management and Staff of HADCO Experiences, in collaboration with Tourism Trinidad Limited and Members of the Board of Asa Wright Nature Centre's (AWNC) Trust, jointly celebrated the opening of HADCO Experiences at Asa Wright Nature Centre in Arima, Trinidad.
It was indeed a memorable occasion as guests included Senator the Honourable Randall Mitchell, Minister of Tourism, Culture and the Arts, the Honourable Pennelope Beckles-Robinson, Minister of Planning and Development, Mr. Gerardo Noto, Country Representative for the United Nations Development Programme, Mr. Cliff Hamilton, Chairman, Tourism Trinidad Limited, and Carla Cupid, Chief Executive Officer of Tourism Trinidad Limited.
Following a public call for proposals for the operation of the Centre's ecolodge by the AWNC in September 2021, it was announced in December 2021 that HADCO was the successful proposer. What followed was a period of rigorous construction and refurbishment, which included the renovation of the buildings to reflect the natural ethos of the resort, restoration of the hiking trails, as well as the re-commissioning of the water treatment plant to ensure the safe removal of bacteria from the spring water that is used at the Centre. The installation of a system to make potable water available at designated locations for guests was also undertaken to help eliminate single-use plastics, in keeping with HADCO's commitment to environmental sustainability.
Following, HADCO Experiences at Asa Wright Nature Centre is now positioned to provide local and international nature seekers, birding enthusiasts, event planners and first-time visitors to our shores with an authentic and enchanting look into our islands' rich history and biodiversity. It is indeed a tremendous milestone in the revitalisation of this country's tourism industry, and one which keeps the essence of community at heart.
The winding drive into the secluded compound earmarks the start of a fascinating synergy between humans and nature, one that HADCO Experiences is keen on continuously enhancing. Upon arrival, the eyes and ears can begin to feast on the architectural beauty of the Main House and surrounding buildings, which welcome visitors with a quaint and subtle appeal. The massive spread of greenery that of course, envelops the compound before leading you to a trail of adventure, is mostly punctuated by the smiles and laughter of the staff, alongside the cheerful chirping of birds and bursts of colour from the local flora. Here, there is no doubt that you have entered paradise!
HADCO Experiences at Asa Wright Nature Centre offers standard and customised packages to satisfy every desire. For those who are vacationing, there are 29 rooms to choose from, each outfitted with its own private bath with complimentary toiletries. Other amenities include coffee and tea stations, mini refrigerators, and Wi-Fi. Not to be forgotten is the thrust to be environmentally-friendly and therefore, all rooms are equipped with energy-efficient air-conditioning units and ceiling fans, while motion-detected solar lights line the pathways leading to the rooms.
For the nature lovers amongst us, it will be appreciated that all rooms and communal facilities are named after indigenous flora and fauna.
The Mango Room and Jade Vine Terrace are also available for use as conferencing facilities or other small to medium-sized events. Either room can accommodate between 80 to 100 guests. Rental packages can be tailored to include food and beverage, multimedia services, décor, and co-curricular activities.
Additionally, there is the option to purchase a Day Pass to the resort that gives access to hiking trails, the forest's pools, as well as lunch and afternoon tea at the Main House's Verandah.
HADCO Experiences also offers guests at the ecolodge the ability to completely customize their vacation experience by including birding tours, hikes, and local cultural experiences.
For further information about bookings and tours, visit HADCO Experiences at www.hadcoexperiences.com or call +1 (868) 675-5364. Emails can also be sent to [email protected].