The Chaguanas Chamber of Industry and Commerce (CCIC)
December 6th, 2021
---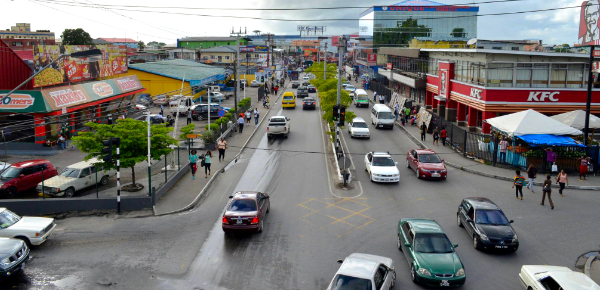 ---
Since 2020, the business community has endured many challenges locally, regionally, and internationally, brought about by the COVID-19 pandemic. Sectors such as retailers, food service and manufacturing to name a few have been substantially hurt given the downturn in sales due to restrictions and border closures, while still having to cover various operating and fixed costs. However, the pandemic has also provided opportunities for new and innovative business models, which if properly implemented, will ensure future sustainability and growth.
The advances in globalisation have been challenged due to the pandemic, and this was clearly apparent given the many supply chain issues throughout the world. We must therefore aggressively implement strategies to become more self-sufficient through the diversification of various sectors, looking beyond the dependency on oil and gas. We must embrace and protect our most precious resource – our people. Education and innovation should be a top priority as they are indeed the key drivers for any diversification opportunities.
COVID-19 has exposed significant vulnerabilities in brick and mortar operations within the retail sector. This has accelerated the desire and urgency for businesses and consumers to utilise digital platforms for operating their business and making purchases. Furthermore, with regard to digital platforms, social media has created many new career opportunities for individuals to become influencers, bloggers, etc. While the concept is not new, the pandemic has accelerated their importance for the future.
We must, as a country motivate the younger generation to appreciate the value of social media and its critical role in business today. The Chamber realises that the way of the future is the online economy. It is therefore important for SMEs to adapt to this model to ensure their sustainability.
The Government needs to provide the necessary infrastructure to foster an environment for the private sector to successfully embrace digital transformation. Business chambers ought to provide educational programs to assist businesses in moving towards digital marketing of their products and services, through social media platforms.
In due course, payment methods will continue to evolve and we may have to embrace cryptocurrency as a means of digital payment. The State should already be formulating laws and procedures to regulate the use of digital currencies.
17 Cumberbatch Street
Chaguanas, Trinidad
Tel: (868) 671-2242 (CCIC), 477-3444
Email: [email protected]
Website: www.chaguanaschamber.org